Luxurious, comfortable, designed for a lifetime experience. Discover our fleet, a variety of modern yachts that will accommodate your dream journey and make it happen, in the most unforgettable way.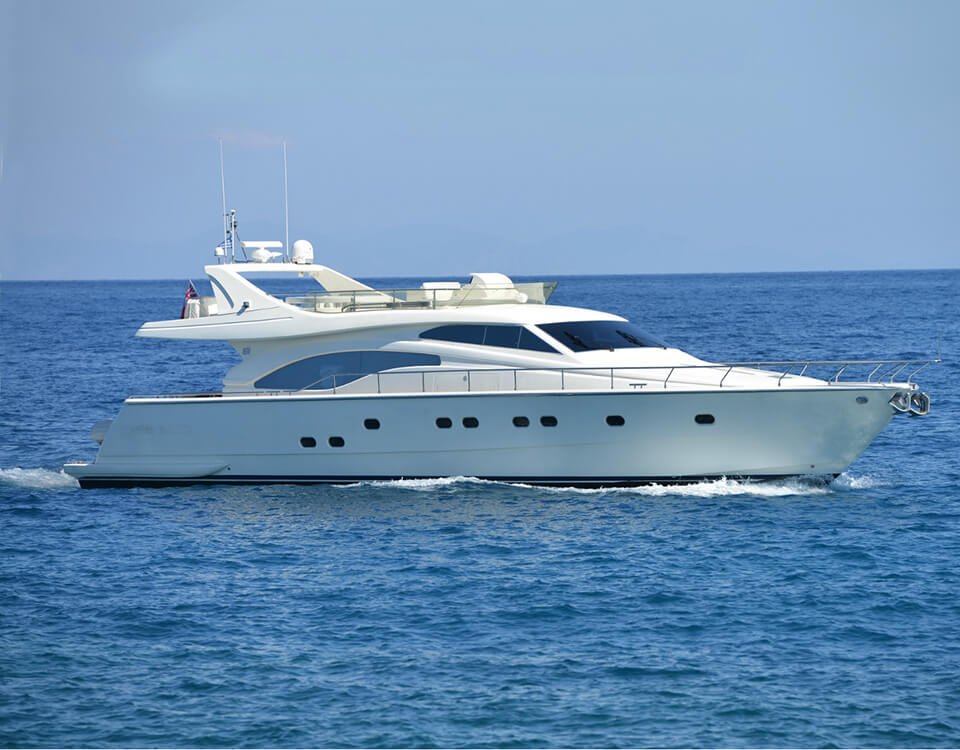 Ferretti 68
The Ferretti 68 is 21.2m luxurious yacht, designed to host and accommodate your dreams! The yacht provides 4 cabins fully equipped and comfortable  and a Flybridge view to remember.
Azimut 58
Azimut 58 is Stefano Righini's inspiration for luxury and pleasure! It is a 17.60m yacht, designed to provide you with comfort and accommodation, within its 3 cabins.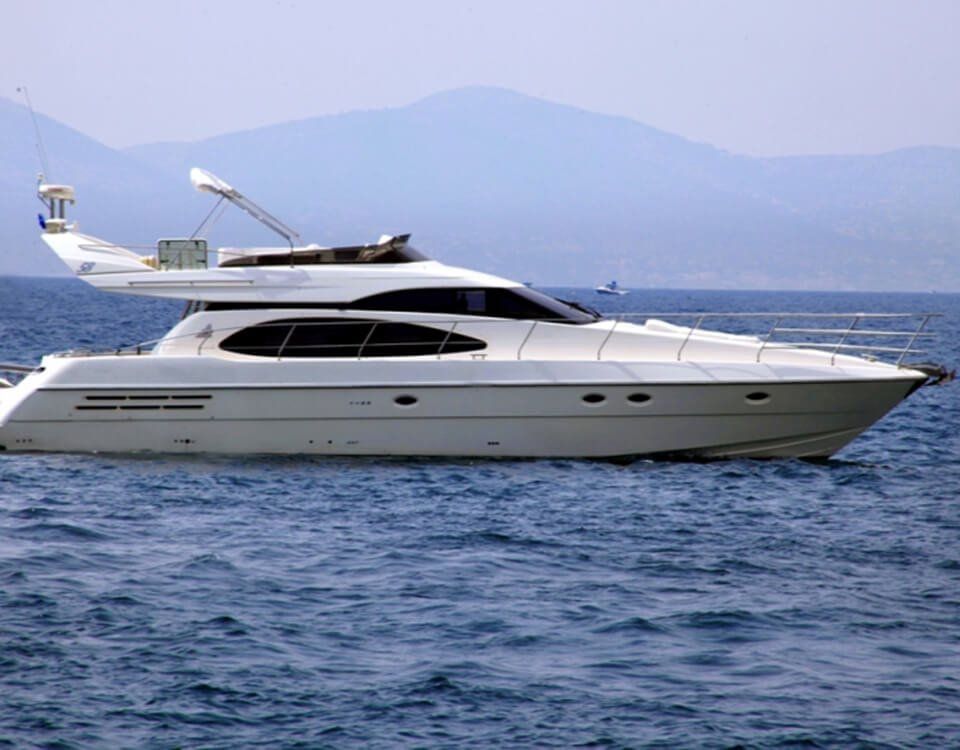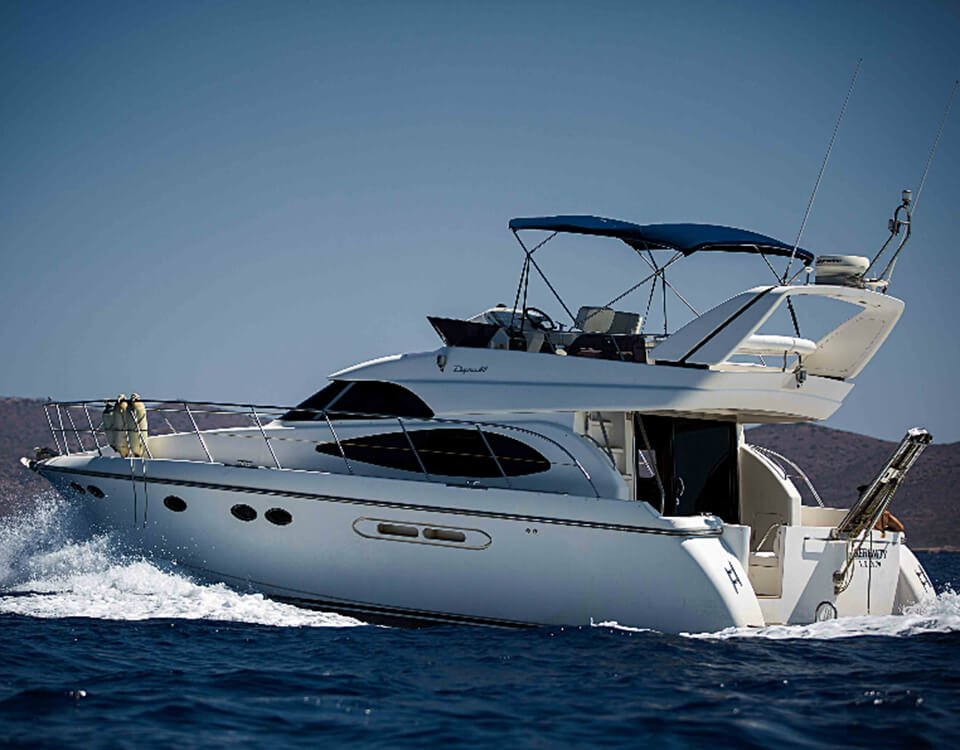 Dyna 48 Fly
Explore the beauty of the Aegean sea aboard our Dyna 48 Fly! This luxury yacht consists of 3 Cabins, which will host your most relaxing and comfortable vacation, providing you an unforgettable experience!
Catamaran Lagoon 500
The Lagoon 500 is a Class A 15.6m catamaran that provides luxurious on-water experiences! The 5 cabins and the available deck equipment will accommodate your most luxurious vacation dreams.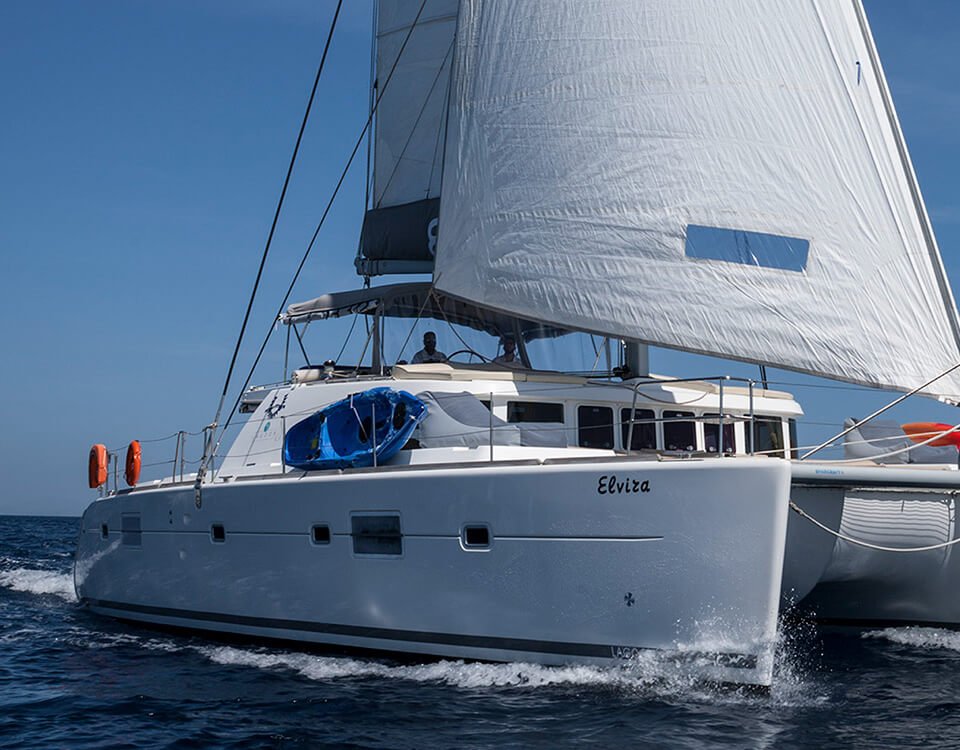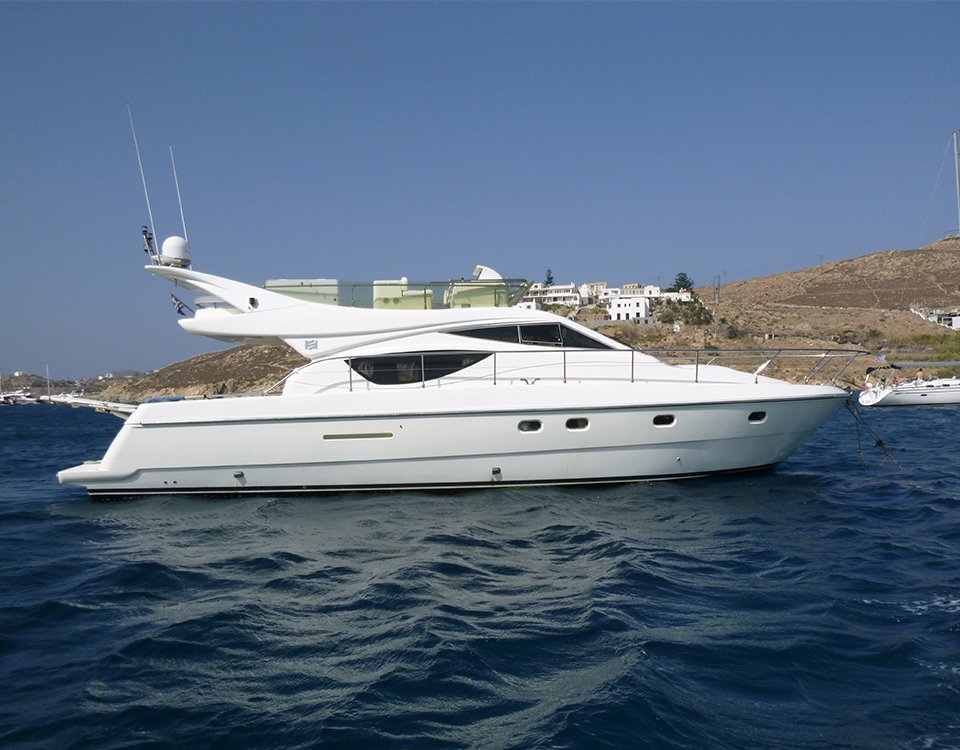 Feretti 460
The Ferretti 460, another superb product made by the Ferretti Engineering Division in cooperation with the Zuccon International Project studio, has now been introduced.
San Lorenzo 72
Enjoy sailing across the Aegean Sea with 7-9 friends, on board with San Lorenzo 72 yacht! Consisting of 4 spacious and luxurious cabins, the 75-feet San Lorenzo will provide with a lifetime experience!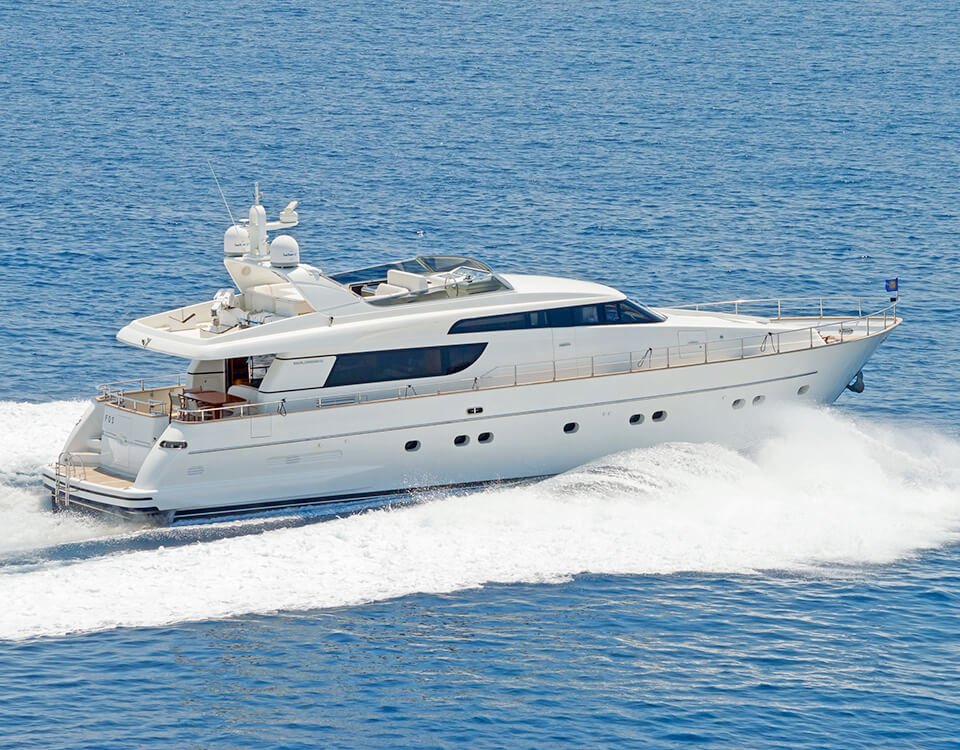 Admiral 25
The 83.33ft /25.4m Admiral 25 was built in 2008 by CNL – Cantieri Navali Lavagna. The yacht's interior has been designed by Luca Dini Design and her exterior styling is by Andrea Bacigalupo.
Pershing 56
Pershing 56 is a luxurious yacht, designed to host and accommodate your dreams! The yacht provides 4 fully equipped and comfortable cabins and a cockpit view to remember!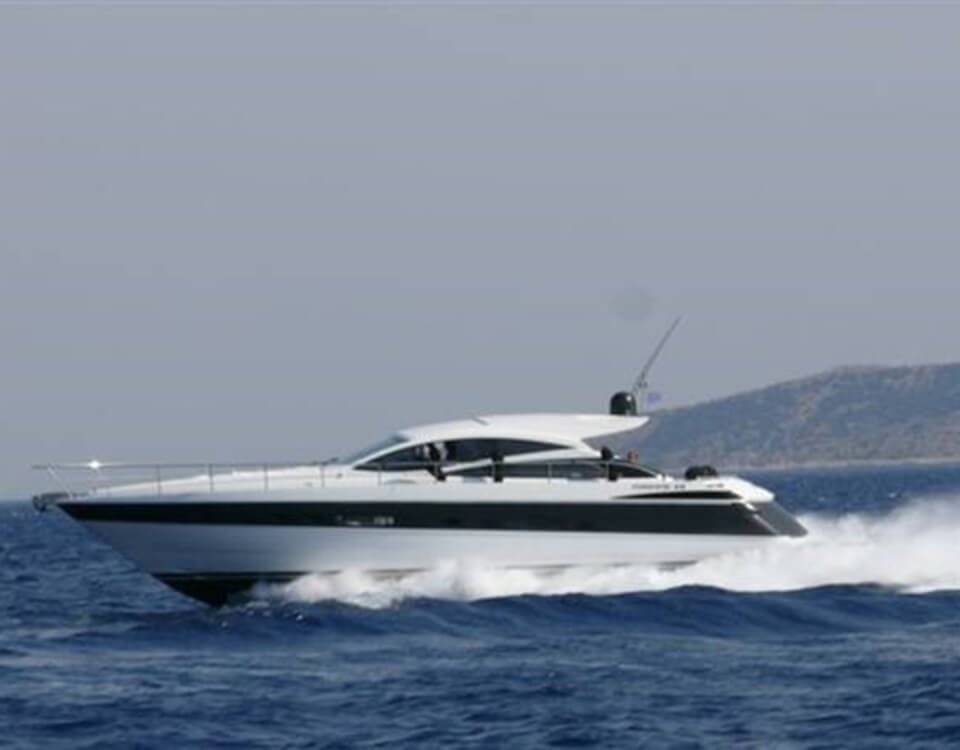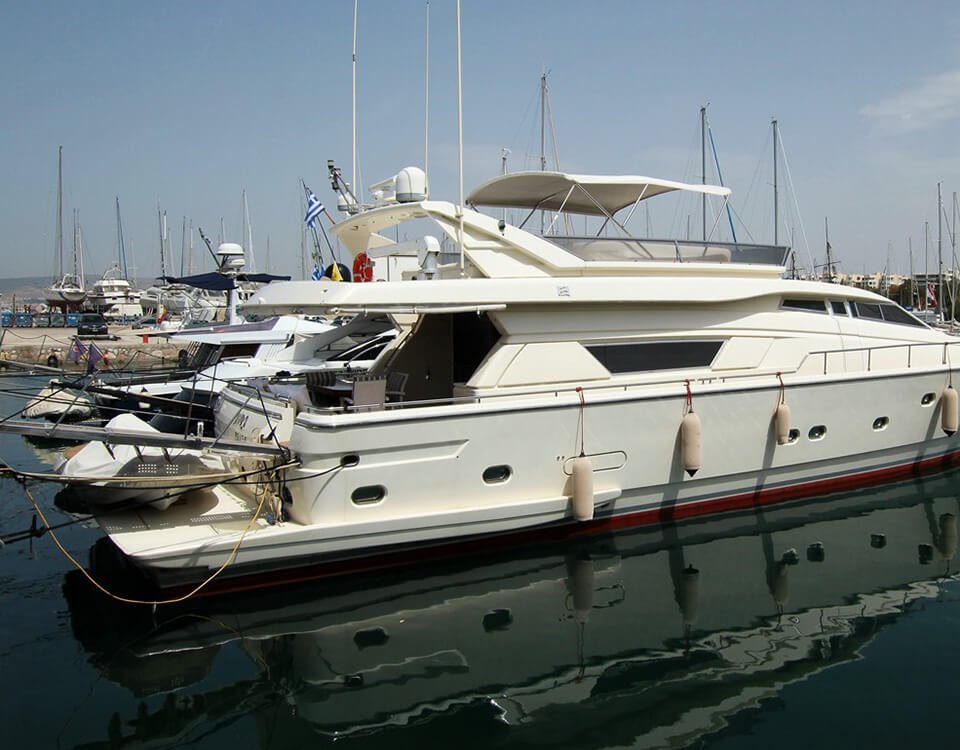 Ferretti 76
Ferretti 76 is a 76-feet yacht that can host 9-12 guests, within its spacious cabins! Live the luxurious experience of sailing in the Aegean Sea with your friends, along with 3 experienced crew members.
Ferretti 62
The 3-cabin 18.9m Ferretti 62, is the yacht that will host your most luxurious vacations! Its facilities along with the guidance of the crew member, guarantee a lifetime experience on water.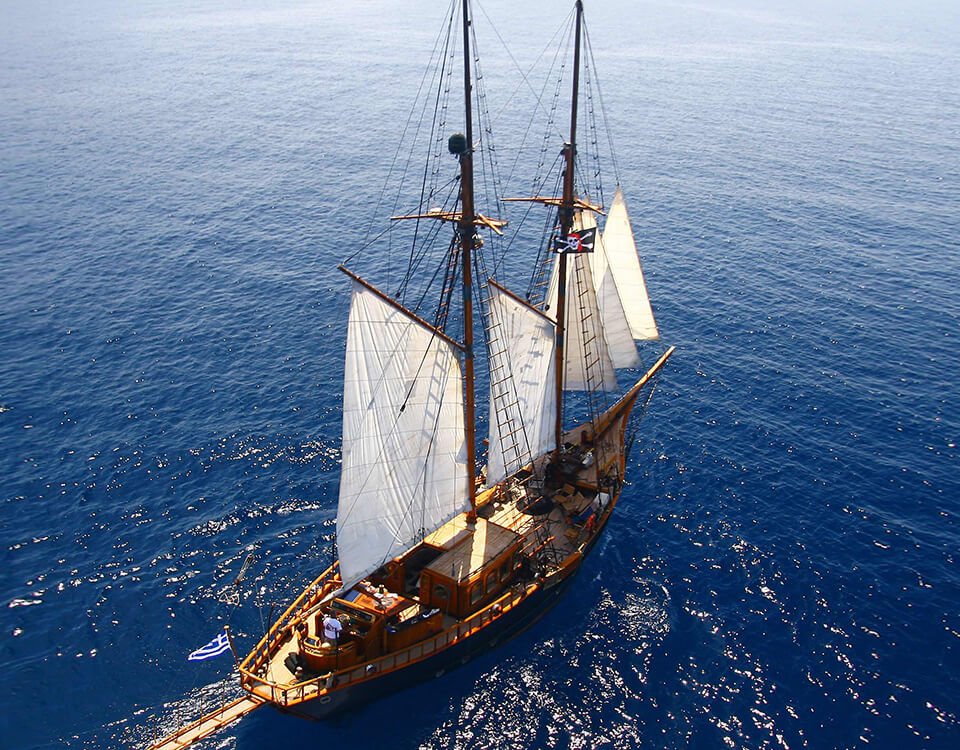 Motorsailer 25m
The Motorsailer is a 82-feet yacht that was rebuilt in 2008 in Greek shipyards, after its debut in 1967 in Holland. It is able to host 6 guests within its 3 spacious cabins.
RIB Skipper Desire 120s
Luxurious. Dynamic. Pioneering. This is the award-winning Desire 120. Highly customized, ingeniously designed and especially built to offer a unique ride in the Aegean.